PRINTED MATTER'S NY ART BOOK FAIR
September 19-22, 2019
at MoMA PS1
At the NY Art Book Fair, EFA Robert Blackburn Printmaking Workshop will exhibit our brand-new edition with Chakaia Booker to be complied into Booker's first artist book. This edition will be her second created in collaboration with Master Printer, Justin Sanz.
Booker utilizes Chine Collé to construct imagery in a manner similar to that of her sculptures. Every additional piece serves as an opposable appendage, each part positioned meticulously to create a whole.
The new artists' books with us utilizes the aforementioned Chine-Collé techniques in conjunction with accordion-style folded paper. Designed to extend the artist's canvas, the accordion folds add unexpected dimension and interactivity to the work. As the viewer maneuverers from fold to fold, they observe the layered Chine-Collé and woodblock-pressed paper from both the front and back of the work. As the pressed paper's indentations transition from convex to concave, the purpose of the Chine-Collé changes concurrently. Serving a dual purpose, the Chine-Collé comprises the print and is used to hinge the accordion folds. These hinges and the work's book-bound format allow the viewer to flip through the work as if it were a traditional book. However, the print can also be unfolded completely and stand alone to be viewed in its entirety. Below are working in progress shots.
For more information about the fair, please visit https://printedmatterartbookfairs.org/.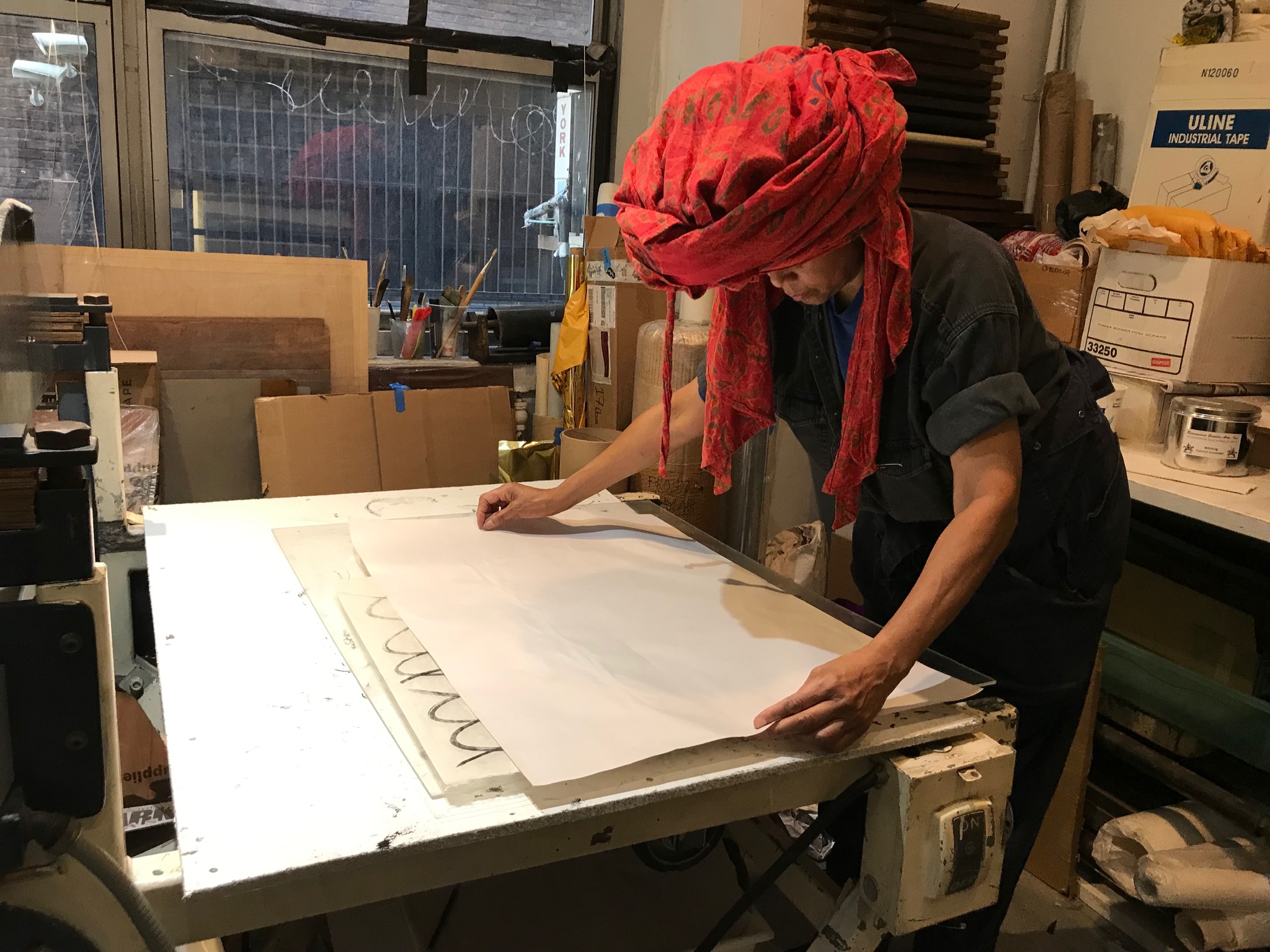 Join us at our EFA Robert Blackburn Printmaking Workshop Booth
and check out Chakaia Booker's new artists' books!