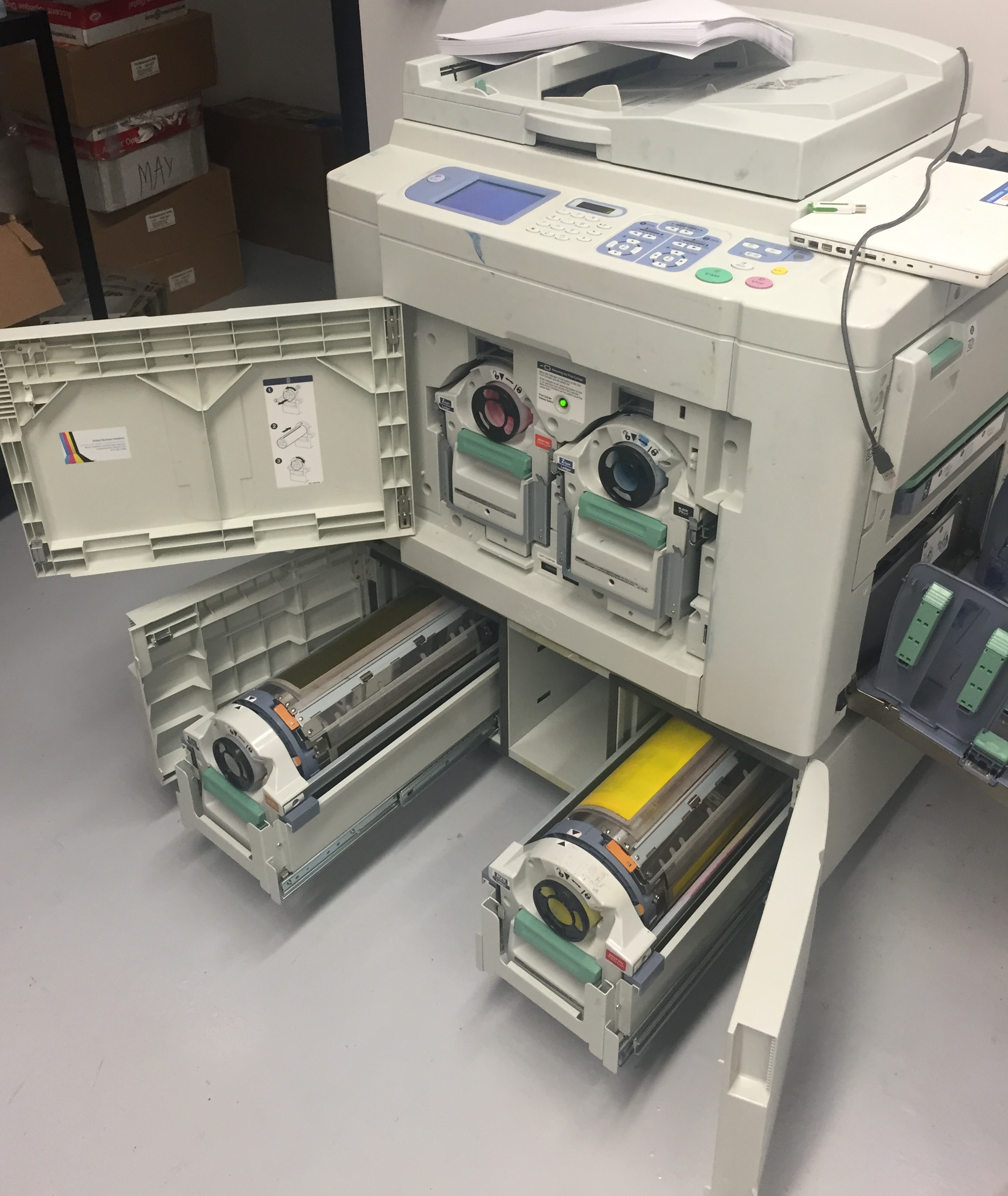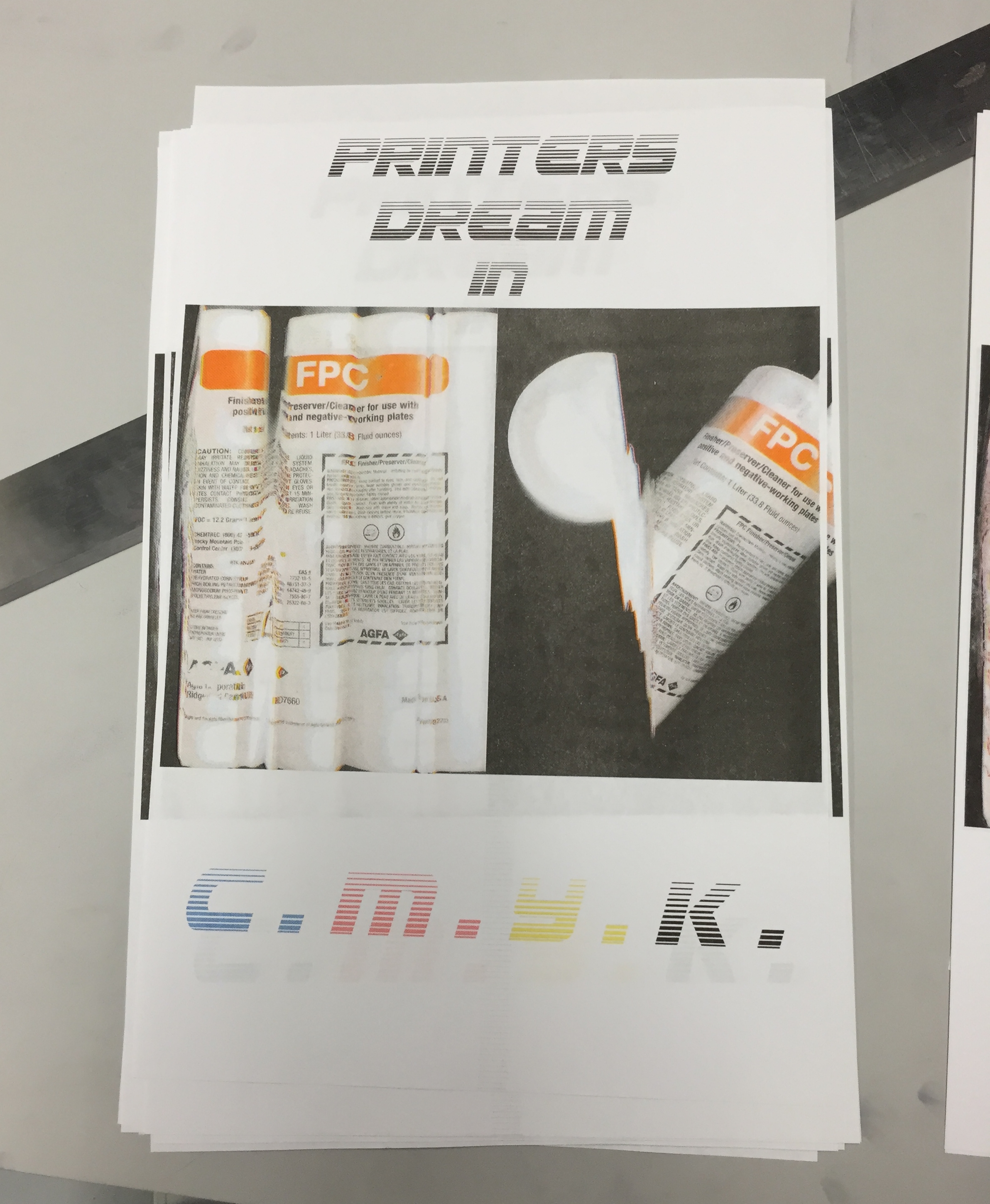 A Risograph is a stencil duplicator, which is a mechanized imprint using a screen that allows ink to be passed through. It is similar to a mimeograph if you know what those are. Essentially, if you merged the speed, shape and interface of a Xerox Printer and the quality of print of a Lithograph & Screen Print -- you would have a Risograph capability.

Riso colors are easily over-printable making blending and full color reproduction possible.
Using the same methods of color reproduction as Lithography and Screen Printing, Riso printing allows for a fast, cost-effective, eco-friendly print alternative to produce posters, small prints, and artist books. It is usually recommended for print runs 50 to 1,000.
Riso printing is very fast and mis-registration is a result of this speed. Often times it is necessary to either embrace these minor imperfections or to over print to ensure you have the final desired quantity (typically over printing by 20% of final edition size).
If you are unable to separate a full color image then there will be a processing fee depending on the scope of the project.
Contact for a quote // Artist Rate available
Riso Sizes
Min Paper Size : 4" x 6"
Max Paper Size: 8.5" x 11"
Colors
This list can change / Please contact rbpmw@efanyc.org for updated colors.
pink

//

flat gold

//

black

//

blue

//

federal blue

//

skyblue

//

green

//

red

//

yellow

//

orange

//

crimson
Letter Size (8 x 10 max image size)